News Blog
January 02, 2020


2020 Holiday Schedule

2020 DL INVESTIGATIONS
HOLIDAY SCHEDULE
CLOSED

MLK B-DAY MONDAY, JANUARY 20
PRESIDENT'S DAY MON., FEBRUARY 17
MEMORIAL DAY MONDAY,...
Read more...
Summons for Superior Court
September 26 2019
I spoke with a supervisor at the Maricopa County Superior Court. They will be more aggressive with enforcement of A.R.C.P. Rule 4.2A. This rule is being interpreted by the Clerk's Office to mean that there must be an original summons for all parties being served. So if you list Tom Jones and Jane Doe Jones, there must be two originals for issuance and filing following service. It seems that this will create issues on the back end as each original summons will be filed in and there may be multiple summons all identical. My suggestion is that you only list one entity or person on each summons to avoid confusion. Let us know if you have any questions or concerns.
Contact Us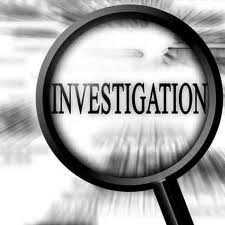 Google Maps
DL Investigations & Attorney Support LLC