News Blog
January 07, 2019


2019 Holiday Schedule

2019
DL INVESTIGATIONS
HOLIDAY SCHEDULE
WE WILL BE CLOSED ON:

MLK B-DAY MONDAY, JANUARY 21
PRESIDENT'S DAY MONDAY, FEBRUARY 18
MEMORIAL DAY...
Read more...
2018 Holiday Schedule
January 03 2018
2018
DL INVESTIGATIONS
HOLIDAY SCHEDULE

CLOSED

CIVIL RIGHTS DAY MONDAY, JANUARY 15
PRESIDENT'S DAY MONDAY, FEBRUARY 19
MEMORIAL DAY MONDAY, MAY 28
INDEPENDENCE DAY WEDNESDAY, JULY 4
LABOR DAY MONDAY, SEPTEMBER 3
VETERANS DAY MONDAY, NOV. 12
THANKSGIVING DAY THURS & FRI NOV 22, 23
CHRISTMAS MON & TUES, DEC 24, 25
NEW YEARS MON DEC 31/TUES. JAN. 1

THE STATE SUPERIOR COURTS WILL BE CLOSED ON THESE DAYS. THESE ARE FEDERAL AND STATE HOLIDAYS, SO ALL FEDERAL AND STATE OFFICES WILL BE CLOSED AS WELL. FEDERAL OFFICES AND COURTS AND ARIZONA STATE OFFICES WILL BE CLOSED ON MONDAY OCTOBER 8TH. MARICOPA COUNTY SUPERIOR WILL BE OPEN ON THIS DAY SO THEY GET THE FRIDAY FOLLOWING THANKSGIVING OFF.

Contact Us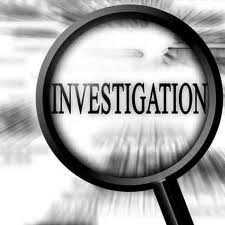 Google Maps
DL Investigations & Attorney Support LLC